Posted on
BLOK TECHNOLOGIES INC.
USA:  BLPFF  |  Canada:  BLK  |  Germany: 2AD.F
Last Price: .009  |  Website  |  SEC Filings  |  Latest News
The Hunt for the Next 1,000% Winner resumes today with a company operating in two of the 21st Century's most DISRUPTING industries…CANNABIS AND BLOCKCHAIN.
When it comes to Cannabis, the landscape for the next year alone already appears to be setting the stage for a HUGE Impact!
With the 2020 US Elections upon us and you can bet your bottom dollar that Marjuana will be on the ballot in several States once again….
New York and New Jersey have been foaming at the mouth to legalize it for YEARS and a positive outcome could set off a veritable domino-effect on the East-Coast which includes Connecticut and Pennsylvania. Vermont seems like a slam-dunk. Arizona is close. Montana is up there. And even South Dakota is a possibility!
And then there's the Blockchain….
Conceptualized back in 2008 by the still elusive Satoshi Nakamoto, Blockchain Technology has quickly grown to prominence with the overwhelming adoption and success of Cryptocurrencies like Bitcoin, Etherium and more.
First scoffed at by the Wall Street elites — by 2017, the Street was forced to take notice — finally admitting that CryptoCurrencies are here to stay and it's underlying Blockchain Technology could change Banking & Accounting forever.
And now, in what could be the HOTTEST CANNABIS/BLOCKCHAIN PLAY TO HIT THE US MARKETS THIS YEAR….this Canadian company is utilizing this Game-Changing Technology to completely DISRUPT the Cannabis Industry and beyond….and it's trading at only SUB-PENNIES!
THE WOLF IS ISSUING AN IMMEDIATE ALERT ON BLPFF THIS WEEK!
BLOK Technologies (BLPFF) is a company that invests in and develops emerging companies in the Blockchain technology sector with capital, technology and management expertise.
And BLPFF's first target?  The LEGAL Canadian Cannabis Market!
     +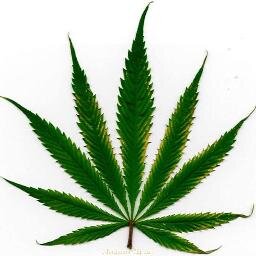 =  BLPFF
Through the company's recently re-launched 100% wholly-owned subsidiary, Greenstream Networks Inc., BLPFF aims to provide a secure and unified Blockchain-based platform for licensed cannabis producers, online cannabis merchants, customers and government entities helping them transact, track, access, share and authenticate the legal cannabis movement through all levels of the supply chain.
The company has also moved into the Optometry Tech space utilizing Virtual Reality in Eye exams with it's VR Eyes acquisition.
On the technical side, BLPFF appears to be at the beginning stages of an all-out 200 Day Moving Average BREAKOUT!
After months of consolidation at support levels, BLPFF tested a Breakout of this critical level yesterday before being rejected.  BUT…with momentum now on it's side and a relaunch of Greenstream in effect, could a break of this key level be IMMINENT?
Technical Analyst site, Investing.com, seems to think so – giving BLPFF it's Highest Rating of "STRONG BUY"!
It's also important to mention that BLPFF's current 52 Week High is .0244 – a 171% GAIN from the current price!
But if we look back to 2018 – when CryptoCurrencies were as hot as they are today and trading around BTC 9-10,000. –  BLPFF rallied to highs of .2206.  A return to this level would generate over 2,350% GAINS from today's price!!
TALK ABOUT UPSIDE!!!
So what could prompt another rally for this little Sub-Penny play?  Let's dig in….
WHY BLOCKCHAIN TECHNOLOGY?
With Bitcoin and Cryptocurrencies all the rage in the last half-decade, the thing that has the Street most excited is the disruptive technology of Blockchain which makes it all possible.
But what is Blockchain Technology?
The best way to understand Blockchain Technology is to think of it as an Accounting Ledger.
The Blockchain is essentially a decentralized peer-to-peer Global network of computers jointly managing a database that records transactions. So for example, Bitcoin is managed by its network, and not any one central authority.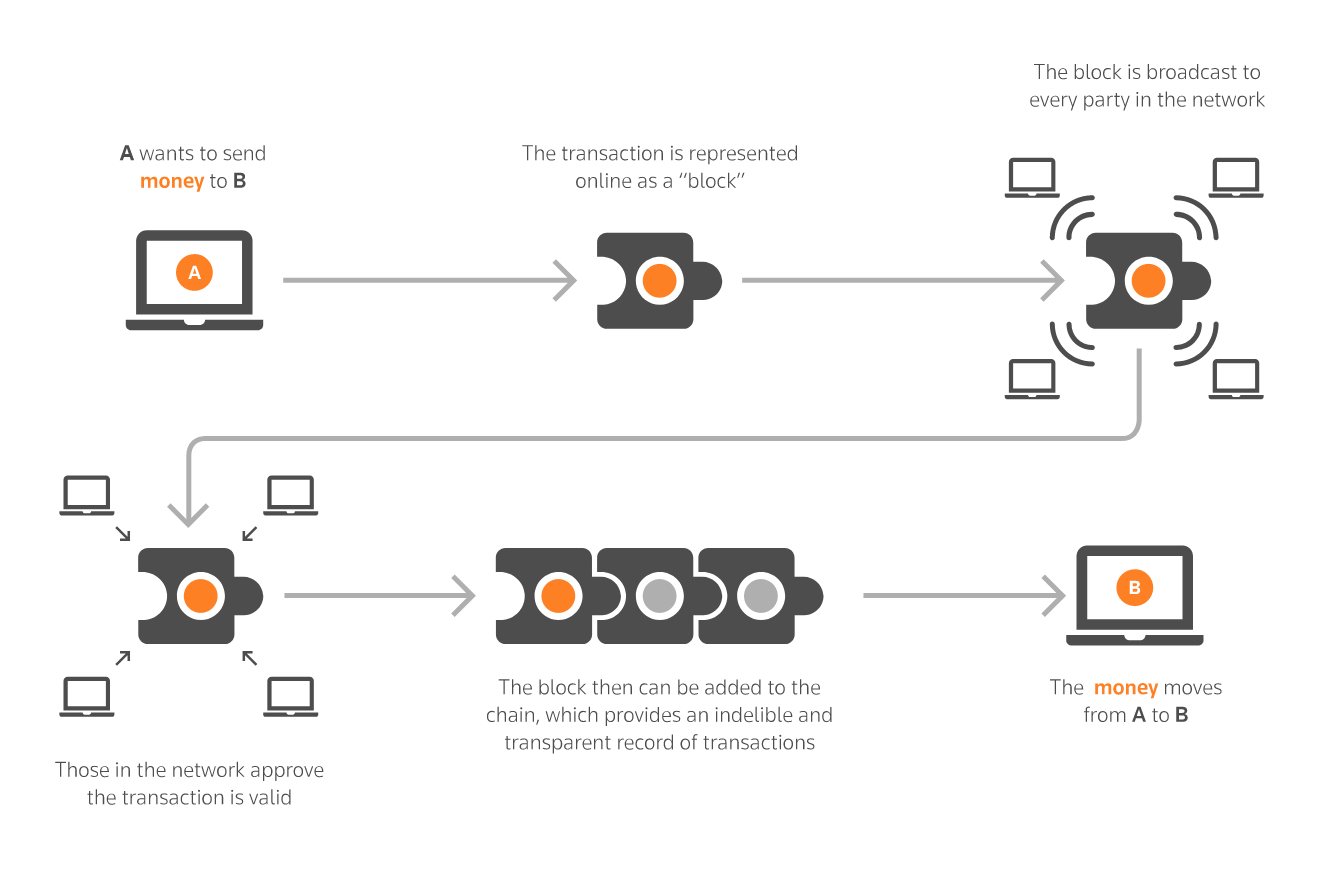 And since it's a decentralized, distributed and public digital ledger that is used to record transactions across many computers, public record cannot be altered retroactively without the alteration of all subsequent blocks and the collusion of the network.
And now Blockchain is impacting far more than the world of money.
Blockchains can be used for a wide variety of applications, such as tracking ownership or the provenance of documents, digital assets, physical assets or voting rights.
In fact, Blockchain can track, authenticate or verify any process, including the process of Marijuana production and testing.
HOW BLPFF CAN TRANSFORM THE CANNABIS INDUSTRY
BLPFF's Greenstream subsidiary is the only consortium Blockchain network for all companies, consumers, and government agencies in the Canadian Cannabis ecosystem to communicate and transfer assets and value while complying with jurisdictional regulations.
THE PROBLEM:
As the Canadian legal cannabis industry takes form, commercial activities begin to flow through more and more channels. This increasingly complex stream of transactions is prime for corruption and infiltration, representing a major risk for the industry's pioneers.
The conventional supply chain can be easily compromised and will undoubtedly lead to new black-market activities, legalization setbacks and ultimately debilitating regulations.
Challenges for the Legal Cannabis industry include:
• Banking and transaction processing challenges
• Risk of non-tax remittance, product diversion and illicit supply
• The need to prove/verify the integrity of the supply chain
THE SOLUTION:
BLPFF's Greenstream Subsidiary offers a payment processing gateway and consortium Blockchain network for the legal Cannabis industry that includes:
Verifiable payment processing
Compliant identity system
Supply chain data integrity
Scalable shared infrastructure
Monetizing data for insights
Greenstream combines easy integration of current e-commerce gateways with dynamic blockchain scalability, functionality and unprecedented security.
Features:
Low transaction fees
Fast settlement speeds
Auditable and accessible for regulators
Easily integrated API
Secured ecosystem for any & all seed-to-sale activities
Greenstream has leveraged proprietary advanced Blockchain technologies that can drastically reduce the threat of human interference along with monitoring costs and resolving conflicting regulations throughout the industry.
WHY GREENSTREAM?
To unify provincial regulations and the growing number of players in the system, a new traceability network must be implemented.
Greenstream's network allows all these channels to communicate, interoperate and transfer assets among everyone in the Canadian cannabis ecosystem.
Greenstream is ideally suited for recording and authenticating commercial transactions, inventory management, events, identity records and the traceability of goods among producers throughout the cannabis supply chain.
The system authenticates each step along the supply chain while enforcing all jurisdictional regulations. Easily scalable, Greenstream's technology will meticulously keep in step with an industry poised for rapid changes.
Greenstream's regulatory compliance platform will also enable unprecedented oversight of the cannabis supply chain in real-time. The platform is capable of recording and containing the complete history of cannabis transactions in a manner that is immutable, verifiable and accessible by regulators and stakeholders on a permission basis.
Greenstream's platform advances the essential purposes of the Cannabis Act, to protect public health and safety while eliminating the black market.
WHO CAN BENEFIT FROM GREENSTREAM?
THE CONSUMER:
Greenstream's platform is capable of recording and containing a consumer's complete history of cannabis transactions in a manner that is immutable, auditable and accessible in real-time.
LICENSED PRODUCERS AND DISTRIBUTORS:
Greenstream has re-engineered today's a-typical payment gateway. For producers and distributors transacting online, this means lower fees and lightning fast settlements.
GOVERNMENTS:
Greenstream's platform is capable of internalizing and updating federal, provincial and territorial regulatory frameworks as they evolve, ensuring that only tax remitting, regulatory compliant transactions are possible.
TRANSPORTATION & SUPPLY CHAIN:
Greenstream's platform ensures supply chain participants are authenticated and authorized to perform transportation or possession of cannabis.
TO LEARN MORE ABOUT THE HUGE OPPORTUNITY BLPFF HAS TO
RESHAPE THE CANNABIS INDUSTY, CLICK PLAY BELOW:
BLPFF DIVERSIFIES WITH GROUNDBREAKING VR EYES!
In an interesting departure from the company's core business, BLPFF has entered the world of Virtual Reality in a truly unique way with the recently acquired VR Eyes Technology Corp.
VR Eyes focuses on making eye exams more convenient so more people will have up-to-date annual eye check-ups, and has developed diagnostic products that make detecting and diagnosing eye functions accessible for patients.
So how will it work?
• Virtual reality goggles such as Oculus and similar devices have become quite popular in households around the world
• By simply downloading and installing the VR Technology app and combining it with the virtual reality goggles, you can start a basic eye exam in the comfort of your own home
• The program with immerse you in three simple eye sight tests: Distance, Eye Chart Reading, and Color Blindness (more tests getting developed)
• The three test takes about 20 minutes to complete
• Once completed, the app will provide results that can be printed or sent to your optometrist
• Once your optometrist has checked it over and approved, the results can be sent and your new order of contacts can be ready in no time
VR Eyes is beginning to seek physicians, optometrists and eye glass shops as goals for development and plans on introducing its first product in the North American market first and then expanding to additional markets.
As someone with bad eyesight, I welcome this wholeheartedly! There's nothing more annoying than getting eye exams – and they ain't cheap either!
Needless to say, this could be completely GROUNDBREAKING for BLPFF by literally changing the game in one of the most annoying and costly life tasks there is. Learn more about VR Eyes HERE!
THE BOTTOM LINE
At mere Sub-Penny prices with a renewed plan and vision (pun intened), BLPFF offers a potentially RARE yet MASSIVE GROUND FLOOR Situation at two of the Hottest Sectors today:  Cannabis AND Blockchain!
It's hard to communicate just how BIG the Cannabis Industry will get in the coming years and why Blockchain Technology is so important to it – especially when thwarting the inevitable Black Market activity that may occur.
So could an EPIC Breakout be in the cards for BLPFF this week?
Make sure you put it on your screen RIGHT NOW and Follow on Twitter for Updates + Play-by-Play!
We encourage all to read the SEC INVESTOR ALERT before reading our Newsletter.
COMPENSATION: Epicstockpicks.com has been compensated one-hundred and seventy-five thousand dollars cash via bank wire by a third party, Awareness Consulting Network LLC for a one week BLOK Technologies Inc. marketing services contract.  Epicstockpicks.com does not own any shares of BLPFF. Epicstockpicks.com does not investigate the background of any third party. The third party may have shares and may liquidate it, which may negatively affect the stock price. Epicstockpicks.com has been previously compensated one-hundred and seventy-five thousand dollars cash via bank wire by a BLOK Technologies Inc. for a one week Blok Technologies Inc. marketing services contract which has expired. This compensation constitutes a conflict of interest as to our ability to remain objective in our communication regarding the profiled company. Epicstockpicks.com may purchase shares on the open market of any mentioned company following the dissemination of this email.