Posted on
NEW AGE FARM INC.
USA: NWGFF   |  Canada: NF |  Germany: 0NF.F
Last Price: .065 |  Website  |  SEDAR Filings  |  Latest News
Now that Canada's Historic legalization of Marijuana and the Midterm Elections bringing 3 New States into the fold are in the books, there has NEVER been a hotter time for the Cannabis Sector!
So that's why we're bringing back an old favorite which just so happens to be a 2-TIME WINNER!
As you could imagine, the Cannabis Industry is scrambling to fill the shortfall and meet an UNPRECEDENTED Demand.
That's why it will be up to the existing-LICENSED PRODUCERS to step up thier game.  And Today's alert could help them….
(Re)INTRODUCING…NWGFF!
New Age Farm (NWGFF) is an agricultural services company offering unique turnkey growing infrastructure and services for licensed growers and processors of luxury marijuana crops.
The company currenly claims two cash-flowing cultivation properties in Oregon as well as a piece of multiple agri-campuses in Washington State.  The Oregon property holds an OLCC license for cultivation for 40,000 square feet recreational cannabis with plans for further expansion!
NWGFF currently has an Letter of Intent with the cultivation company to acquire 37.5%.
NWGFF has also recently entered the Hemp & CBD Oil business with it's We Are Kured, LLC subsidiary, currently offer it's State-of-the-Art "KURED CBD Oil Pen".
With an eye on rapid growth – recently expanding into South America – it's not hard to see why the Street has gone gaga for NWGFF!

In fact, a return to highs of .33 would give traders up to 407% UPSIDE POTENTIAL!
NWGFF – TAKING CBD TO NEW HEIGHTS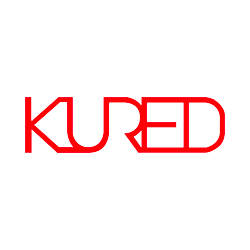 Last December, NWGFF made it's landmark announcement that it has acquired the innovative CBD Lifestyle Brand – We Are Kured LLC.
With company's focus currently shifted to this venture, let's talk about why the Street has reacted so positively….
We Are Kured is an innovative online CBD and lifestyle company. Claiming the best in class hemp cultivators, edible manufacturers, cutting edge product formulators to develop, market and distribute multiple lines of CBD products, the company's line will include CBD vaporizer pens, topicals, gel capsules and more.
All of Kured's products are 100% THC free with the company expanding availability to more than 100 Retail Locations.
In fact, they're already SELLING OUT in South America!
A BILLlON DOLLAR MARKET
Forbes reported that "hemp-derived cannabidiol (CBD) is projected to be a Billion-dollar market in just three years, according to a new report by Brightfield Group.

The data company estimates that hemp CBD sales have already hit $170 million in 2016 and a 55% compound annual growth rate over the next five years will cause the market to crack the billion-dollar mark".
Since the acquisition, NWGFF and We Are Kured have seen multiple business milestones and recently launched it's Generation 3.0 Ceramic Vaporizer Pen.
The company recently announced they will be selling these vaporizer pens on AMAZON.COM  through a "white-label agreement" with an existing Amazon retailer.
Amazon is the top retailer in the world so as you can imagine, this could certainly provide a nice revenue stream!
Each pen is filled with 250mg of the highest quality, Terpene-infused, CBD oil with one of three specific terpene flavour profiles available to purchase online right now:
– Moonlight: an Indica blend infused with OG Kush Terpenes
– Daylight: a Sativa blend infused with Pineapple Express Terpenes
– Allday: a Hybrid blend infused with Strawberry Diesel Terpenes.
The New State-of-the-Art Kured Generation 3.0 product will rely on innovative CCell ceramic heating element.
So how does it work?
CCell vape technology presents a coil-embedded ceramic heating element, which provides consistent temperature for the most reliable vaping experience. The porous ceramic cylinder is coupled with four large carburetor holes that will allow optimal oil flow through the atomizer. Users will be able to make large pulls while simultaneously keeping oil waste to a bare minimum. The CCell's inhale activation technology, paired with a high voltage battery, will provide a vape pen that is ready to use as soon as it is picked up.
The CCell was designed for big hits and a full flavor profile that sets this atomizer apart from its competition.
Benjamin Martch, CEO of WAK, commented, "Innovation is something we pride ourselves on and are very excited to be able to bring this exciting new technology to market. For too many years, the market has been overrun with cheap hardware, resulting in costly performance issues for many companies.
With years of research and development, the bar has been raised with CCell's superior vaping technology. The CCell has redefined the industry with the highest quality and performance atomizer created to date."
SINCE WE LAST COVERED NWGFF…
By now you can see that this is not a company resting on it's laurels.  GROWTH and EXPANSION is the name of the game for NWGFF.  And it's most recent Acquisition may be it's biggest yet…
New Age Farm Signs Definitive Agreement to Acquire CBD Beverage Company Fresh Water LLC
Last month, NWGFF announced the game-changing 100% Acquisition of Drink Fresh Water LLC – a California company that specializes in CBD-infused, nano-amplified alkaline water already available in over 100 unique stores in 35 states across the nation!
In fact, this company was just recently featured in USA Today!
"After seeing the success of Fresh Water, the recent hype around CBD infused beverages, the New Age Board of Directors have all decided that Drink Fresh Water LLC is a great addition to the New Age portfolio." – Benjamin Martch, New Age Farm's Chief Marketing Officer and founder and Chief Executive Officer of Kured
But NWGFF didn't stop there…
New Age Farm Announces Development of Water-Soluble CBD Infused Vitamin Rich Powder
VANCOUVER, British Columbia, Nov. 08, 2018 (GLOBE NEWSWIRE) — New Age Farm Inc. is pleased to announce the company has begun development on a fully water soluble CBD vitamin pack. This newly formed entity intends to introduce 3 separate variations of these packets. The first will be a "morning" packet that will contain a proprietary energy boosting formulation. The second a "mid day" packer which will enhance focus and get you through the day successfully. The third will be a "night time" packet, with a proprietary relaxing blend which will aid in healthy sleep.
"We have been actively vetting formulators to make the product and expects to make the final selection in the coming weeks. In the meantime, our in-house branding/marketing team have starting working on this project" – Josh Bartch, CEO of New Age Farms, LLC.
THE BOTTOM LINE
While there are so many pretenders out there in this space, NWGFF is one Cannabis play that is NOT to be ignored!
With Rapid Growth & Expansion as their mantra, this company is hitting milestone after milestone to become one of the major players in the burgeoning sector across both the US, Canada, and South America!
*THIS* is what the Street wants to see.  Solid Management and Rapid Growth prospects.  NWGFF appears to have that in spades.
Make sure you put NWGFF on your screen TOMORROW MORNING and Follow on Twitter for Updates + Play-by-Play!
Please read our Full Disclaimer:  https://www.epicstockpicks.com/disclaimer
This report/release/profile is a commercial advertisement and is for general information purposes only. We are engaged in the business of marketing and advertising companies for monetary compensation unless otherwise stated below.  The paying party may own shares and may liquidate them during the promotional period.
PLEASE NOTE WELL: Epicstockpicks.com and its employees are not a Registered Investment Advisor, Broker Dealer or a member of any association for other research providers in any jurisdiction whatsoever and we are not qualified to give financial advice.
EPICSTOCKPICKS.COM WILL NEVER ACCEPT FREE OR RESTRICTED TRADING SHARES IN ANY COMPANIES MENTIONED AT EPICSTOCKPICKS.COM &/OR ANY OF OUR SOCIAL NETWORKING AND EMAIL ADVERTISING PLATFORMS.
You are reading this newsletter because you have subscribed via our Opt-In Signup form on our Website. If you have been subscribed by mistake, you may unsubscribe HERE.
This Newsletter is now owned and operated by Link Media. Any wording found in this e-mail or disclaimer referencing to "I" or "we" or "our"  refers to Link Media and/or it's subscriber base. Our website and newsletter are for entertainment purposes only. This newsletter is NOT a source of unbiased information.  Never invest in any stock featured on our site or emails unless you can afford to lose your entire investment. Gains mentioned in our newsletter and on our website may be based on End of Day or intraday data. The disclaimer is to be read and fully understood before using our site, or joining our email list. Full disclaimer can be read at https://www.epicstockpicks.com/disclaimer
We encourage all to read the SEC INVESTOR ALERT before reading our Newsletter.
Release of Liability: Through use of this email and/or website advertisement viewing or using you agree to hold Epicstockpicks.com, its operators owners and employees harmless and to completely release them from any and all liability due to any and all loss (monetary or otherwise), damage (monetary or otherwise), or injury (monetary or otherwise) that you may incur. Epicstockpicks.com sponsored advertisements do not purport to provide an analysis of any company's financial position, operations or prospects and this is not to be construed as a recommendation by Epicstockpicks.com or an offer or solicitation to buy or sell any security.
COMPENSATION: Epicstockpicks.com has been compensated one-hundred and ten thousand dollars cash via bank wire by a third party, Awareness Consulting Network LLC for a one day New Age Farm Inc. advertising services contract.  Epicstockpicks.com does not own any shares of NWGFF. Epicstockpicks.com has been previously compensated one-hundred thousand dollars cash via bank wire by a third party, Awareness Consulting Network LLC for a one day New Age Farm Inc. advertising services contract which has expired. Epicstockpicks.com has also been previously compensated one-hundred and twenty thousand dollars cash via bank wire by a third party, Awareness Consulting Network LLC for a one day New Age Farm Inc. advertising services contract which has expired. Epicstockpicks.com does not investigate the background of any third party. The third party may have shares and may liquidate it, which may negatively affect the stock price. This compensation constitutes a conflict of interest as to our ability to remain objective in our communication regarding the profiled company. Epicstockpicks.com may purchase shares on the open market of any mentioned company following the dissemination of this email. The information contained herein is based on sources which we believe to be reliable but is not guaranteed by us as being accurate and does not purport to be a complete statement or summary of the available data. Epicstockpicks.com encourages readers and investors to supplement the information in these reports with independent research and other professional advice. All information on featured companies is collected from public sources only such as the profiled company's website, news releases, and corporate filings, but has not been verified in any way to ensure the publicly available information is correct. Epicstockpicks.com makes no representations, warranties or guarantees as to the accuracy or completeness of the disclosure by the profiled companies. Further, Epicstockpicks.com has no advance knowledge of any future events of the profiled companies which includes, but is not limited to, news press releases, changes in corporate structure, or changes in share structure.
None of the materials or advertisements herein constitute offers or solicitations to purchase or sell securities of the companies profiled herein and any decision to invest in any such company or other financial decisions should not be made based upon the information provide herein. Instead Epicstockpicks.com strongly urges you conduct a complete and independent investigation of the respective companies and consideration of all pertinent risks. Readers are advised to review SEC periodic reports: Forms 10-Q, 10K, Form 8-K, insider reports, Forms 3, 4, 5 Schedule 13D. Epicstockpicks.com is compliant with the Can Spam Act of 2003. Epicstockpicks.com does not offer such advice or analysis, and Epicstockpicks.com further urges you to consult your own independent tax, business, financial and investment advisors. Investing in micro-cap and growth securities is highly speculative and carries and extremely high degree of risk. It is possible that an investor's investment may be lost or impaired due to the speculative nature of the companies profiled.
The Private Securities Litigation Reform Act of 1995 provides investors a 'safe harbor' in regard to forward-looking statements.  Any statements that express or involve discussions with respect to predictions, expectations, beliefs, plans, projections, objectives, goals, assumptions or future events or performance are not statements of historical fact may be "forward looking statements". Forward looking statements are based on expectations, estimates, and projections at the time the statements are made that involve a number of risks an uncertainties which could cause actual results or events to differ materially from those presently anticipated. Forward looking statements in this action may be identified through use of words such as "projects", "foresee", "expects", "will", "anticipates", "estimates", "believes", "understands", or that by statements indicating certain actions "may", "could", or "might" occur. Understand there is no guarantee past performance will be indicative of future results.  Past Performance is based on the security's previous day closing price and the high of day price during our promotional coverage.
In preparing this publication, Epicstockpicks.com has relied upon information supplied by various public sources and press releases which it believes to be reliable; however, such reliability cannot be guaranteed. Investors should not rely on the information contained in this email and website. Rather, investors should use the information contained in this website as a starting point for doing additional independent research on the featured companies. Epicstockpicks.com and its owners, affiliates, subsidiaries, officers, directors, representatives and agents disclaim any liability as to the completeness or accuracy of the information contained in any advertisement and for any omissions of materials facts from such advertisement. Epicstockpicks.com is not responsible for any claims made by the companies advertised herein, nor is Epicstockpicks.com responsible for any other promotional firm, its program or its structure.