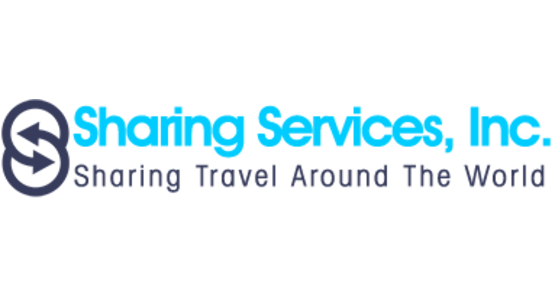 SHRV (Sharing Services Inc) is our New Epic Pick!
Last Price:  .33  |  SEC Filings  |  Latest News
Begin your research at http://www.sharingservicesinc.com
Today we delve into another diversified & synergized company, this time focusing on multiple Multi-Billion Dollar Industries like Travel, Tech, Insurance, Marketing and more – and completely DISRUPTING them!
Trading actively for little more than 8 months, this company has already made a big impact in the markets and now has plans to UPLIST!
But what makes this play so special is the fact that Travel-centric company has just launched a Media Marketing division that aims to share it's pioneering "Social Alchemy" Strategy – making it a veritable "GROUND FLOOR SITUATION"!  So without further ado…
INTRODUCING….SHRV!
SHRV is a diversified travel holdings company specializing in ride sharing, mobile applications, group travel programs, and brick-and-mortar travel agencies. The Company's direct-to-consumer online travel agent platform delivers unprecedented access to many of today's most popular travel destinations, and all with savings of up to 80% off published rates.
In this sense, SHRV is in good company!  Just look at some of the larger players in the game: Priceline Group ($82.9 BIL), Expedia ($18.9 BIL), and Tripadvisor ($4.3 BIL).
With SHRV's newest venture, Success Brand Media, the company builds soup to nuts, an individual's or business' online web and social media presence based on their pioneering "Social Alchemy" strategy.
SHRV – TRIANGLE BREAKOUT IMMINENT?
What makes SHRV so time-sensative is the fact that it's chart currently displays a potential TRIANGLE BREAKOUT PATTERN near its breaking point!
In this stock's short history, it has already seen two major rallies in the past;  May's 121% Rally from .52 to 1.15 and August's 72% Rally from .62 to 1.07.
A return to May's highs of .115 would give SHRV up to 248% UPSIDE POTENTIAL!
So could SHRV's Triangle Pattern break to the upside and continue on it's march to past highs?  Take a look…
SHRV – DISRUPTING THE TRAVEL INDUSTRY
Sharing Services Inc. (SHRV) is a diversified travel holdings company specializing in ride sharing, mobile applications, Insurance, 4.0 meta-search technologies, relationship marketing, group travel programs, and brick-and-mortar travel agencies.
Take a look at the SHRV's winning group of subsidiaries which operate in everything from mobile sharing tech and Health Benefit Programs to Travel and Insurance…
For the past 20 years, travel has been sold the same way on the Internet. Online travel agencies such as Expedia and Priceline and all of the companies they collectively own, offer the same destinations at the same pricing.
This pricing is known as "published" or retail fares and no matter which online public travel agency website you search from, end user consumers pay the same price.
There's been nothing new for decades, until now…
SHRV's strategy is to meld three keys to the success of their vision:
Wholesale travel offers (below retail published),  Direct selling word of mouth, and "Social Alchemy" – their unique ability to generate a billion views per month.
Through the company's members-only sites:  Four Oceans and PATHAWAYS (in BETA), SHRV's direct-to-consumer online travel agent (OTA) platform delivers unprecedented access to many of today's most popular travel destinations, and all with savings of up to 30% and 80% off published rates.
FOUR OCEANS
Acquired last month, Since 1995, as one of the first online travel agencies, before even Expedia, the pioneers behind FourOceans have been building and promoting travel websites. And now they're changing the game…
Travel At Wholesale:  Access true wholesale and triple-net pricing on travel around the Four Oceans of the world.
Invitation Only:  Unlike public sites with retail fares, Explorer requires an invitation from an exiting member to access the wholesale pricing.
Every Kind Of Travel:  The ONLY search engine that crawls Air, Car, Hotels, Resorts, Timeshares, Private Jets & Yachts, Cruises, Luxury Homes & Villas Concerts, Sporting, Theatre & More.
Some of the deals highlighted include a 1 Week trip to Jamaica for $179 vs $2,341. with Expedia!!  THATS INSANE!
Four Oceans Explorer is not open to the general public unless you have an invitation or were referred by someone you know.  Due to strict pricing contracts that exist online for the travel industry, a membership is required to access deals so low, they must be guarded by a "closed loop" membership login.
Learn how it works by playing the video below:
PATHAWAYS
PathAways.com is also a Members-Only portal for Vacation Financing options, Seminars on Vacation (called Vacationers) and below published fares with guaranteed lower rates than Expedia using SHRV's "Social Alchemy".
A Prime membership is just $99. annually where every time you book travel you earn points redeemable for more travel.
PathAways.com was successfully launched at the recent Sharing Services, Inc.'s event held in Fort Lauderdale, Florida in mid-August with over 100 marketing leaders from all over the U.S.
In fact, Pathaways has already launched it's first seminar known as a Vacationar™, to Club Med at Sand Piper Bay in Florida.
"Exclusively for PathAways members, the upcoming Vacationar™ will include first-class service with an incredible all-inclusive program that includes all the food and drinks, tickets to the seminar and participants won't even have to pay gratuities, as they are also included," raved Dae Byun, the PathAways fulfillment representative.
SHRV's FourOceans Officially Launches Success Brand Media Division and "You Marketing" Product with Immediate Revenue Generation
The big news that has us excited is the new "Ground Floor" launch of Success Brand Ventures!
From top to bottom, SHRV's Success Brand Ventures division builds your site, does all your online and social media marketing, video prodcution AND generates leads and sales for you!
Take a look…
ORANGE, Calif., Oct. 23, 2017 — Sharing Services, Inc. (OTC Markets:SHRV) announced today that the new Success Brand Media is now live and open for business.
Success Brand Media (SBM), a division of Sharing Services subsidiary, FourOceans Holdings, Inc., has launched one of the most unique travel centric media products online today. Featuring a "Done For You" program called "You Marketing", SBM builds soup to nuts, an individual's or business' online web and social media presence.
"SBM's You Marketing is about to change both the way people purchase online and individuals market products and services online," commented Robert Oblon, the Founder of FourOceans.
"We have not only been building websites for over 20 years, but also producing videos for the better part of a decade. Marrying our one-of-a-kind Social Alchemy into the mix, you have a very, very unique opportunity to create a valuable product that can then be inserted into a direct selling model."
Learn more about this exciting new venture at their Website!
THE BOTTOM LINE
SHRV's "Social Alchemy" is the key to building and marketing the many different companies under it's umbrella.
SHRV's new meta-search 4.0 goes beyond Kayak, Trivago, and many others in two important ways:
1. The fares searched (hotels) garner below published pricing
2. SHRV agents fulfill on the travel booked, rather that redirect the chosen result like on Kayak
These two differentiators could help SHRV travel companies gain market share of travelers from around the world.
So could SHRV Breakout back to past highs and beyond?
Make sure you put it on your screen RIGHT NOW and Follow on Twitter for Updates + Play-by-Play!
Please read our Full Disclaimer:  https://www.epicstockpicks.com/disclaimer
This report/release/profile is a commercial advertisement and is for general information purposes only. We are engaged in the business of marketing and advertising companies for monetary compensation unless otherwise stated below.  The paying party may own shares and may liquidate them during the promotional period.
PLEASE NOTE WELL: Epicstockpicks.com and its employees are not a Registered Investment Advisor, Broker Dealer or a member of any association for other research providers in any jurisdiction whatsoever and we are not qualified to give financial advice.
EPICSTOCKPICKS.COM WILL NEVER ACCEPT FREE OR RESTRICTED TRADING SHARES IN ANY COMPANIES MENTIONED AT EPICSTOCKPICKS.COM &/OR ANY OF OUR SOCIAL NETWORKING AND EMAIL ADVERTISING PLATFORMS.
You are reading this newsletter because you have subscribed via our Opt-In Signup form on our Website. If you have been subscribed by mistake, you may unsubscribe HERE.
This Newsletter is now owned and operated by Link Media. Any wording found in this e-mail or disclaimer referencing to "I" or "we" or "our"  refers to Link Media and/or it's subscriber base. Our website and newsletter are for entertainment purposes only. This newsletter is NOT a source of unbiased information.  Never invest in any stock featured on our site or emails unless you can afford to lose your entire investment. Gains mentioned in our newsletter and on our website may be based on End of Day or intraday data. The disclaimer is to be read and fully understood before using our site, or joining our email list. Full disclaimer can be read at https://www.epicstockpicks.com/disclaimer
We encourage all to read the SEC INVESTOR ALERT before reading our Newsletter.
Release of Liability: Through use of this email and/or website advertisement viewing or using you agree to hold Epicstockpicks.com, its operators owners and employees harmless and to completely release them from any and all liability due to any and all loss (monetary or otherwise), damage (monetary or otherwise), or injury (monetary or otherwise) that you may incur. Epicstockpicks.com sponsored advertisements do not purport to provide an analysis of any company's financial position, operations or prospects and this is not to be construed as a recommendation by Epicstockpicks.com or an offer or solicitation to buy or sell any security.
COMPENSATION: Epicstockpicks.com has been compensated fifty-four thousand five hundred dollars cash via bank wire by a third party, Awareness Consulting Network, LLC for a one day Sharing Services Inc. advertising services contract.  Epicstockpicks.com does not own any shares of SHRV. Epicstockpicks.com does not investigate the background of any third party. The third party may have shares and may liquidate it, which may negatively affect the stock price. This compensation constitutes a conflict of interest as to our ability to remain objective in our communication regarding the profiled company. Epicstockpicks.com may purchase shares on the open market of any mentioned company following the dissemination of this email. The information contained herein is based on sources which we believe to be reliable but is not guaranteed by us as being accurate and does not purport to be a complete statement or summary of the available data. Epicstockpicks.com encourages readers and investors to supplement the information in these reports with independent research and other professional advice. All information on featured companies is collected from public sources only such as the profiled company's website, news releases, and corporate filings, but has not been verified in any way to ensure the publicly available information is correct. Epicstockpicks.com makes no representations, warranties or guarantees as to the accuracy or completeness of the disclosure by the profiled companies. Further, Epicstockpicks.com has no advance knowledge of any future events of the profiled companies which includes, but is not limited to, news press releases, changes in corporate structure, or changes in share structure.
None of the materials or advertisements herein constitute offers or solicitations to purchase or sell securities of the companies profiled herein and any decision to invest in any such company or other financial decisions should not be made based upon the information provide herein. Instead Epicstockpicks.com strongly urges you conduct a complete and independent investigation of the respective companies and consideration of all pertinent risks. Readers are advised to review SEC periodic reports: Forms 10-Q, 10K, Form 8-K, insider reports, Forms 3, 4, 5 Schedule 13D. Epicstockpicks.com is compliant with the Can Spam Act of 2003. Epicstockpicks.com does not offer such advice or analysis, and Epicstockpicks.com further urges you to consult your own independent tax, business, financial and investment advisors. Investing in micro-cap and growth securities is highly speculative and carries and extremely high degree of risk. It is possible that an investor's investment may be lost or impaired due to the speculative nature of the companies profiled.
The Private Securities Litigation Reform Act of 1995 provides investors a 'safe harbor' in regard to forward-looking statements.  Any statements that express or involve discussions with respect to predictions, expectations, beliefs, plans, projections, objectives, goals, assumptions or future events or performance are not statements of historical fact may be "forward looking statements". Forward looking statements are based on expectations, estimates, and projections at the time the statements are made that involve a number of risks an uncertainties which could cause actual results or events to differ materially from those presently anticipated. Forward looking statements in this action may be identified through use of words such as "projects", "foresee", "expects", "will", "anticipates", "estimates", "believes", "understands", or that by statements indicating certain actions "may", "could", or "might" occur. Understand there is no guarantee past performance will be indicative of future results.  Past Performance is based on the security's previous day closing price and the high of day price during our promotional coverage.
In preparing this publication, Epicstockpicks.com has relied upon information supplied by various public sources and press releases which it believes to be reliable; however, such reliability cannot be guaranteed. Investors should not rely on the information contained in this email and website. Rather, investors should use the information contained in this website as a starting point for doing additional independent research on the featured companies. Epicstockpicks.com and its owners, affiliates, subsidiaries, officers, directors, representatives and agents disclaim any liability as to the completeness or accuracy of the information contained in any advertisement and for any omissions of materials facts from such advertisement. Epicstockpicks.com is not responsible for any claims made by the companies advertised herein, nor is Epicstockpicks.com responsible for any other promotional firm, its program or its structure.